NEWS RELEASE
For Immediate Release
Contacts: David Ottalini, 301-405-4076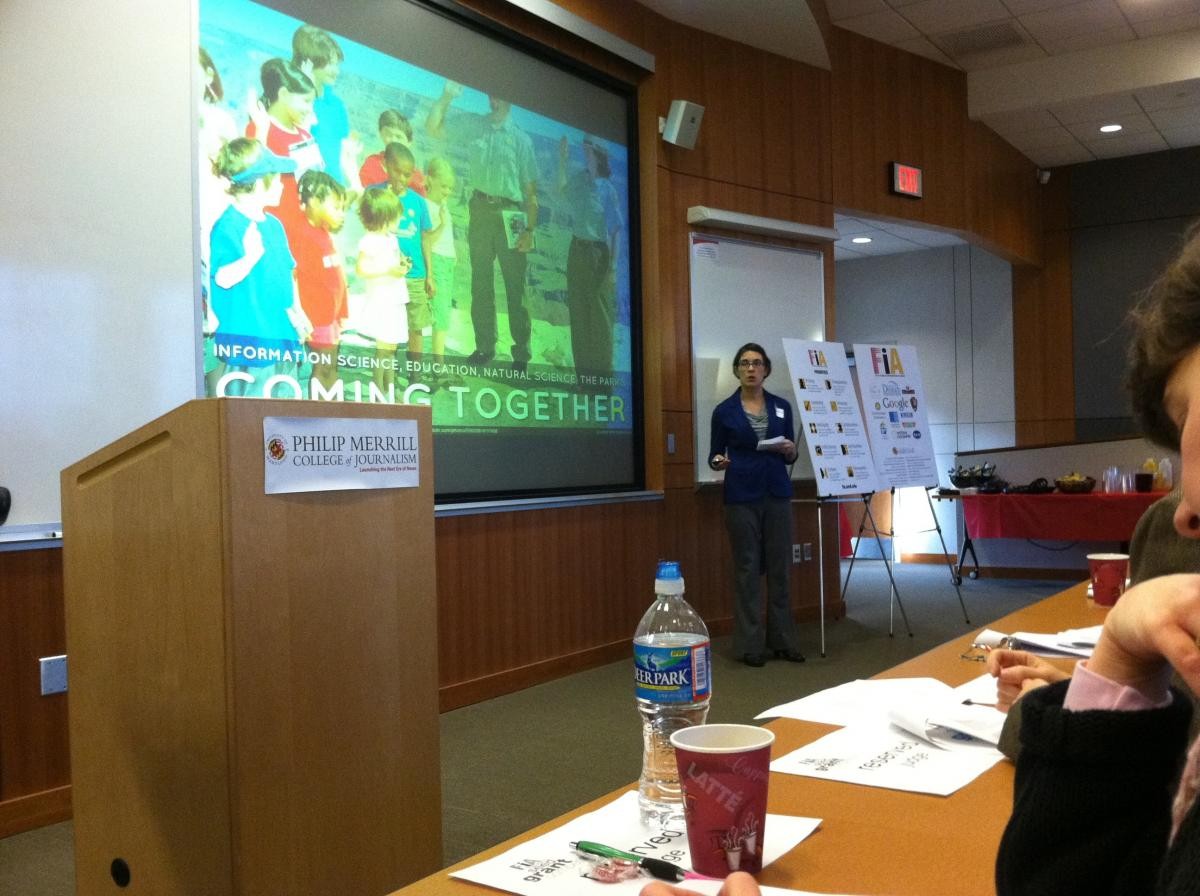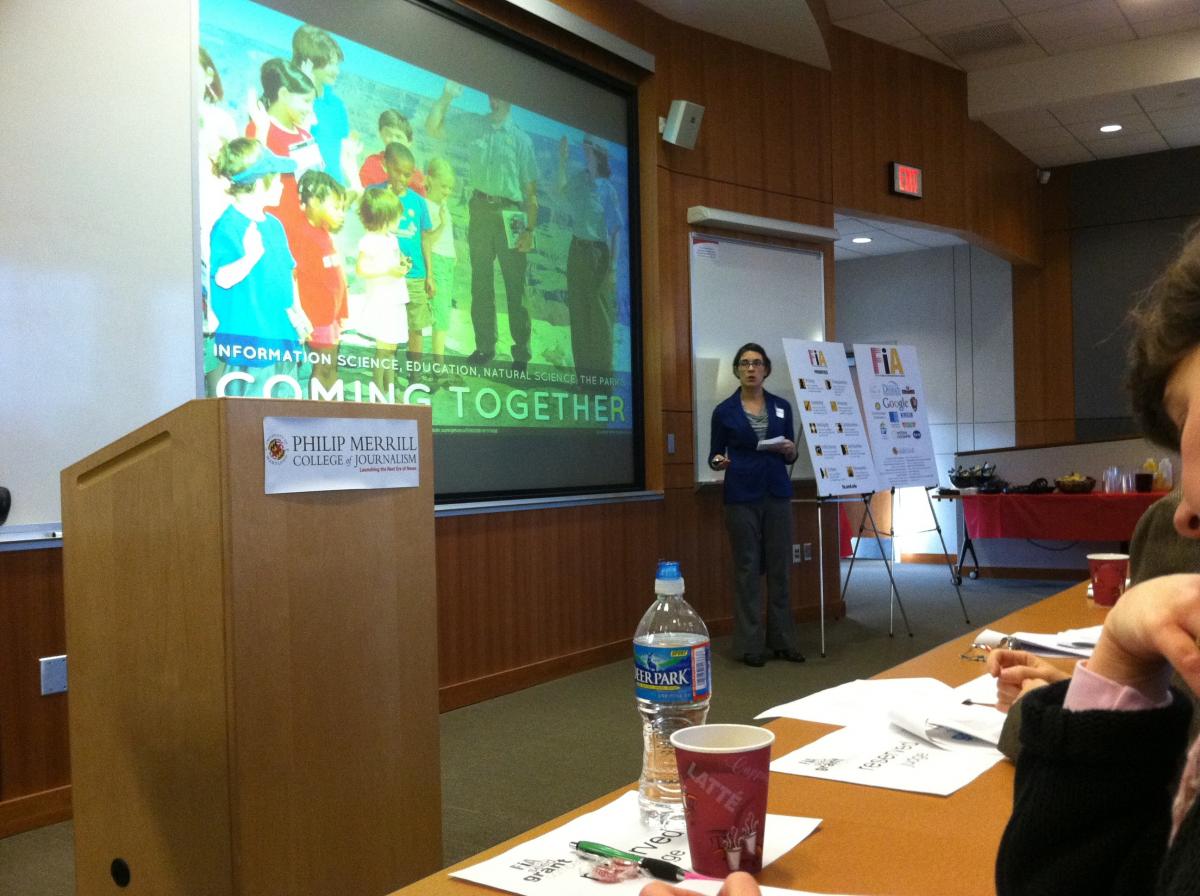 COLLEGE PARK, Md. – The Future of Information Alliance has chosen four University of Maryland teams as initial FIA-Deutsch Foundation Seed Grant Competition award winners. Each team has won up to $25,000 to carry out projects aimed at the information challenges and opportunities of today's world. Forty-four students and faculty mentors from nine UMD colleges and schools submitted proposals. The teams will present their results on May 6.
The award winners include:
Approach: Every Voice, Every Path – Approach layers information on a site, allowing users to choose a path and listen to multiple stories and found sounds that might otherwise be unavailable. This site-specific mobile art-app does not just offer an opportunity to contemplate difference, but expands who shapes the story of a space. Everyone's voice counts. Every path should be walked.
The Digital Cookbook: A Friendly Guide for Making the Local, Global – This virtual "cookbook" will help people document and share an event online by providing resources related to documenting and sharing events. The initial focus of the research is the National Mall. The cookbook will be designed to be easily understandable for novice users yet innovative enough that more advanced users will also benefit as their groups work to share their cultures and document experiences through collaboration.
Safe Space and Knowledge Discovery: Social Media in the National Park Service – This project will create a rudimentary design for a social media platform for middle school youth to compliment the in-person programming of the National Park Service (NPS) Junior Rangers program.
Wikid GRRLs: Teaching Girls Online Skills for Knowledge Creation – The goal of this project is to encourage and help middle school aged girls to think of themselves as tech-savvy and smart, and to give them the confidence and skills to contribute to online knowledge projects. We propose to advance this goal by teaching teenage girls a variety of online skills, including how to run and contribute to a knowledge-based website. The emphasis is on learning skills that are engaging (that they see as fun) and have wide applicability, across their school curriculum and beyond.
To develop their projects, the four winning teams will collaborate with Future of Information Alliance founding partners like the National Park Service, the Newseum, the Barrie School and WAMU-FM.
"We are excited by the innovative ideas coming from students collaborating across disciplines during the first year of the seed grant competition," says Merrill associate dean and associate professor Ira Chinoy, co-director of the Future of Information Alliance. "The four winning teams included 22 students and faculty mentors from six colleges working with several of the Future of Information Alliance's founding partners. We're looking forward to seeing what these teams will accomplish over the next three months and beyond."
About the Future of Information Alliance
The Future of Information Alliance was launched at the University of Maryland in 2011. It was created to serve as a catalyst for dialogue across disciplines and to promote research on issues related to the evolving role of information in our lives. By identifying shared challenges and encouraging innovative solutions, the Future of Information Alliance seeks to facilitate a future in which information in all its forms can be an effective resource for all. The founding partners include the Library of Congress, the National Archives, the Smithsonian Institution, the National Geographic Society, the Newseum, Sesame Workshop, the U.S. National Park Service, the Barrie School, the Online Academy, WAMU 88.5 and Maryland Gov. Martin O'Malley. The Future of Information Alliance is co-directed by Ira Chinoy, a University of Maryland Philip Merrill College of Journalism associate professor and associate dean, and Allison Druin, a professor at the University of Maryland College of Information Studies (iSchool).