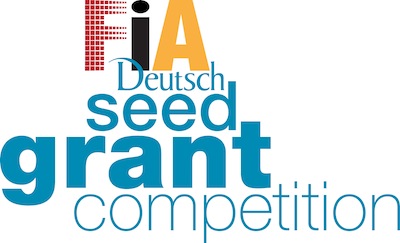 Congratulations to the four teams of FIA-Deutsch Seed Grant Competition winners!
Four winning teams were chosen from among 9 semifinalist teams after making five-minute pitches in a public program on February 4, 2013. The winning teams, whose members were named FIA-Deutsch Seed Grant Fellows, shared up to $25,000 per team in stipends and expenses to carry out projects aimed at a variety of information challenges and opportunities.
The winning teams gave their final presentations on May 6, 2013. Watch their final presentations and the videos summaries of their projects here.
---
Approach: Every Voice, Every Path
Daniel Greene, Department of American Studies
Jarah Moesch, Department of American Studies
Paul Nezaum Saiedi, Department of American Studies
Jessica Kenyatta Walker, Department of American Studies
James B. Wills, Department of Computer Science
Dr. Jason Farman, Department of American Studies (Faculty Mentor)
Too often a single story dominates a space, defining what counts as credible while excluding diverse voices. Approach layers information on a site, allowing users to choose a path and listen to multiple stories and found sounds that might otherwise be unavailable. Institutions adopting the app will curate stories and sounds that capture diverse ways of perceiving a space. Approach meets the challenges facing the future of information by providing an opportunity for people from different cultures to understand each other's experiences of a shared space. Approach creates not just an archive of overlapping sounds and memories, but an experience that encourages users to live seemingly unremarkable spaces in a new way. This site-specific mobile mobile art-app does not just offer an opportunity to contemplate difference, but expands who shapes the story of a space. Everyone's voice counts. Every path should be walked.
---
The Citizen Journalist's Toolkit: A Friendly Guide for Making the Local, Global
Jennifer Hottle, College of Journalism
Kelsey Hughes, College of Journalism
Claire Naylor, Information Systems
Eliana Vornov, Computer Science and Linguistics
Dr. Evan Golub, Department of Computer Science (Faculty Mentor)
Our virtual "cookbook" will help people document and share an event online by providing resources related to documenting and sharing events. The initial focus of our research is the National Mall. Our project incorporates several FIA priorities: InfoEquity (bridging the digital divide by letting more groups share their events online), InfoLiteracy (gathering lists of resources available on and around the Mall for the groups), and Culture (documenting and sharing these events to expand the reach of the cultural exchange of their events). Team field testing will help anticipate and address questions groups might encounter. The cookbook will be designed to be easily understandable for novice users yet innovative enough that more advanced users will also benefit as their groups work to share their cultures and document experiences through collaboration. We look to a future where everyone has equal access to resources and can use them to their fullest potential.
Safe Space and Knowledge Discovery: Social Media in the National Park Service
Claire Valdivia, College of Information Studies
Anthony Pellicone, College of Information Studies
Mandy Lowman, College of Education
Zach Neigh, College of Computer, Mathematical, and Natural Sciences
Dr. Mega Subramaniam, College of Information Studies (Faculty Mentor)
The major purpose of this research is to create a rudimentary design for a social media platform for middle school youth that will compliment the in-person programming of the National Park Service (NPS) Junior Rangers program. Utilizing focus group approaches with youth and their parents, this research will produce a conceptual map of the Junior Rangers social media site and analyses and recommendations for: (1) incorporating elements of digital literacy and information literacy education to the site as youths interact with social media (such as ethical use of information use and distribution); (2) ensuring a safe space for social media interaction by addressing cyber-security concerns, and (3) encouraging youth participation in STEM (Science, Technology, Engineering, and Mathematics) discussions in the social media site as a result of visiting STEM oriented NPS sites. Project success will be evaluated through feedback collected throughout the study from youth advisors and the NPS.
Wikid GRRLs – Teaching Girls Online Skills for Knowledge Creation
Stine Eckert, Philip Merrill College of Journalism
Joanna Margueritte-Giecewicz, Philip Merrill College of Journalism
Kristen Sabatini, College of Education
Angelisa Plane, Department of Computer Science
Dr. Kalyani Chadha, Philip Merrill College of Journalism (Faculty Mentor)
Dr. Linda Steiner, Philip Merrill College of Journalism (Faculty Mentor)
We all know and remember that when learning seems fun and relevant we learn better, and the learning sticks. The goal of this project is to encourage and help middle school aged girls to think of themselves as tech-savvy and smart, and to give them the confidence and skills to contribute to online knowledge projects. We propose to advance this goal by teaching teenage girls a variety of online skills, including how to run and contribute to a knowledge-based website. The emphasis is on learning skills that are engaging (that they see as fun) and have wide applicability, across their school curriculum and beyond. These skills involve technical mastery (HTML, incorporate video, design, smart searches with Google), interpersonal/social relationships (team work, collaboration, moderating, editing), and general learning (writing and especially research). The site itself will value and feature their particular perspectives and interests, their heroes and especially heroines. They will be able to write about solutions to the questions and problems that they identify as important. Because the project will be implemented at three schools with diverse student bodies, we will be able to compare and evaluate how well different teaching strategies, techniques, and exercises work with different student groups. The resulting research will have long-term implications across online sites.
---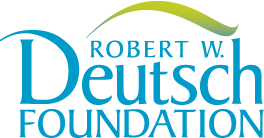 This competition is made possible by funding from the Robert W. Deutsch Foundation. More information about the Seed Grant program can be found on the Seed Grants page. A list of the winners from other years and video stories about each can be found here, along with videos of their final project presentations.