Ira Chinoy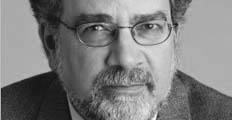 Director
Ira Chinoy is an Associate Professor in University of Maryland's Philip Merrill College of Journalism, where he has been on the faculty since 2001. He served as the college's associate dean from 2012 to 2014. Before coming to UMD, he had 24 years of experience as a journalist at The Washington Post, The Providence (R.I.) Journal, The Lawrence (Mass.) Eagle-Tribune and The Pine Bluff (Ark.) Commercial. As director of computer-assisted reporting at The Washington Post, he was part of a team that won the Pulitzer Prize for Public Service for a series on the use of deadly force by the D.C. police. At The Providence Journal, Chinoy was part of a team that won the Pulitzer Prize in Investigative Reporting for coverage of corruption and patronage in the Rhode Island courts.
Chinoy has taught courses in computer-assisted reporting – also known as data journalism – as well as the history of journalism, the history of emerging media, the use of archives as a resource for journalists, and basic news reporting and writing. Chinoy is a 1977 graduate of Harvard College. In 2010, he completed his Ph.D. in Journalism Studies at UMD with a dissertation exploring the intersecting histories of journalism and technology, titled "Battle of the Brains: Election-Night Forecasting at the Dawn of the Computer Age." It was awarded the Margaret A. Blanchard Doctoral Dissertation Prize by the American Journalism Historians Association.
Anne Rose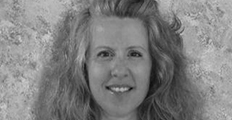 Managing Director
Anne Rose is the Managing Director for the Future of Information Alliance. She is also a member of the iSchool's technology team and is the Assistant Director of Technology for the Human-Computer Interaction Laboratory (HCIL). Her research interests include information visualization and digital libraries. She is passionate about her work on the International Children's Digital Library. More »
Allison Druin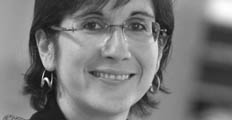 Director Emeritus
Allison Druin is the inaugural Associate Provost for Research and Strategic Partnerships at Pratt Institute. Druin hails from the College of Information Studies at the University of Maryland where she was a Professor for almost 20 years leading design teams of children and adults to develop new storytelling technologies. Among her numerous roles at Maryland, Druin served from 2013 to 2015 as Chief Futurist for the university's Division of Research. From 2015-2017, Druin took leave from the university to serve as Special Advisor for National Digital Strategy for the United States National Park Service. In her national leadership role, she worked on such projects as the redesign of the Lincoln Memorial visitor experience; the development of the Every Kid in a Park program; and the a new National Digital Junior Ranger program.