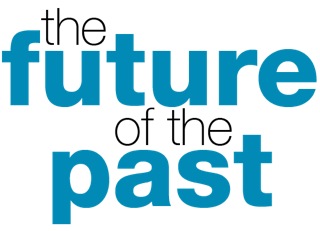 December 2-6, 2013
Even in the midst of an information explosion, the information treasures that make up vast parts of our cultural heritage are in danger of being lost, forgotten, or neglected. What new technologies can be harnessed to help us better access, understand and use the past?
With support from the Robert W. Deutsch Foundation and the University of Maryland, the Future of Information Alliance and its partners welcomed "Future-ists" on the cutting edge of these issues for a week of events December 2-6, 2013. Topics ranged from innovative uses of satellites and 3D imaging, to confronting the challenges of archiving social movements.
Video produced by Jayne Gould
---
MONDAY, DECEMBER 2, 2013
As stewards of our cultural heritage in an era of declining resources, how can we best keep the past preserved and alive for future generations? This FIA event hosted by the National Park Service at Fort McHenry included a discussion about the value of both place-based learning and virtual tools for engaging students and their teachers with history. The presenters have backgrounds in history, K-12 education, national parks as sites for learning, and Internet-based teaching and research.
---
WEDNESDAY, DECEMBER 4, 2013
A live WAMU 88.5 broadcast of the Kojo Nnamdi Show was held at the National Geographic Society's Grosvenor Auditorium. The first hour focused on ways that modern-day explorers can carry out archaeology from space, from the depths of the ocean, and by using ground-penetrating high-tech tools. In the second hour, thought leaders from the Smithsonian Institution discussed the future of museums and the power of new digital tools to understand and investigate the past.
---
THURSDAY, DECEMBER 5, 2013
The Newseum hosted a program exploring the unparalleled challenges associated with the rapid expansion of content across all forms of media. Preservation and management of born-digital and other materials faces an array of obstacles – technical, financial, legal, and cultural – that were discussed by innovators working on searchable audio, the evolution of web search, and the archiving of children's television and social movements.
---
FRIDAY, DECEMBER 6, 2013
This closing event brought together all of our FIA partners to reflect on the week's events. They discussed with each other and with the audience ways of enhancing the "future of the past" through interdisciplinary research and action. Ten FIA partner representatives shared the stage with Dan Russell, Google's "director of user happiness," and other participants from the week's programs.
---
Speaking in the highlights video (in order of first appearance), are:
Kojo Nnamdi, host of the Kojo Nnamdi Show on WAMU 88.5
Amy Rosenkrans, Director of Humanities at Baltimore City Public Schools
Fred Hiebert, archaeologist, explorer and National Geographic Fellow
Sarah Parcak, founding director, University of Alabama Laboratory for Global Observation
Nick Pyenson, curator, Department of Paleobiology, National Museum of Natural History
Günter Waibel, director, Smithsonian Institution's Digitization Program Office
G. Wayne Clough, Secretary of the Smithsonian Institution
Paul Sparrow, Senior Vice President for Broadcasting and New Media, the Newseum
Howard Besser, Professor of Cinema Studies at New York University
Daniel Russell, Google's "director of user happiness"
Excerpt from "54," Youth Ambassador Program of the National Park Service