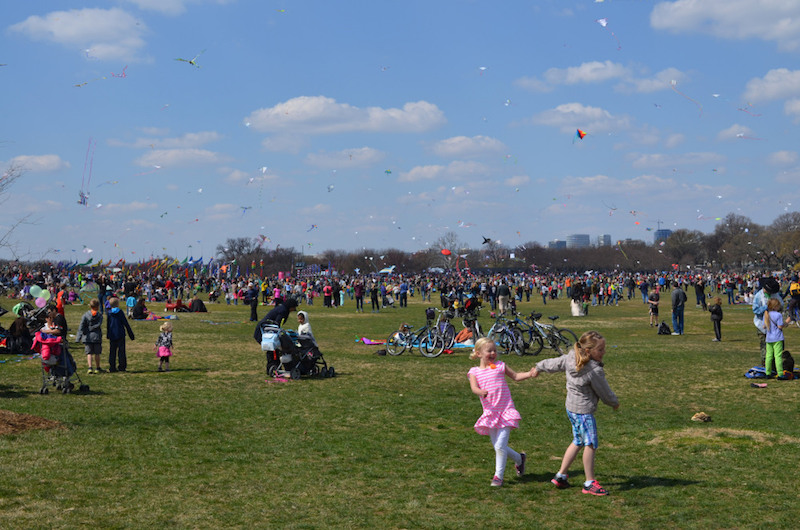 It all began with one word: Cookbook.
I was a sophomore, participating in a small group of journalism students discussing potential innovations in the field as part of my honors program when one of our professors, Dr. Evan Golub, approached us with that word and the seed of an idea – a "cookbook" people could use to help them perform citizen journalism. He used the word cookbook because we would be providing the actual steps and "ingredients" people would need for the successful documentation of an event.
My teammates and I were intrigued and excited to help. As an undergraduate journalism major, I had never really envisioned myself writing grants and research proposals – I saw that as a task relegated only to the sciences and graduate degrees. Yet I instantly saw the appeal. I enjoyed working out the potential problems and planning our solutions, putting together the presentations, envisioning the kind of difference we could make.
Together we worked to develop our purpose, to determine the true need. Through our research we found that there really wasn't an easily digestible, step-by-step guide that a citizen journalist could actually reference when they were in the field. We wanted to help communities that didn't have a lot of resources, didn't have a good local newspaper or didn't often get recognition to be able to have a voice and share their experiences. We believed in democratizing information while making sure that the people putting photos, videos and stories up would be well-advised to remember the salient practical and ethical guidelines that seasoned journalists live by.
I think what worked so well for us was the interdisciplinary nature of our team. Professor Golub and Eliana Vornov represented computer science, guiding us through the possibilities of creating an app or other online iterations of the book, as well as making us aware of other technologies we could use to make documentation easier. Jenny Hottle and I represented the journalism aspect, pulling every tip and trick we knew as well as researching many more to create a comprehensive yet compact guide to storytelling. Claire Naylor, a business major, was a wizard of online marketing, compiling all the best advice for making a website have the widest reach and helping our own test blog be read in several different countries.
We ended up being the youngest team to win the inaugural FIA-Deutsch seed grant competition as a group of four sophomore women. We were overjoyed, and quickly set to work, delving further into research and beginning to set up practical trials of our guidebook, all the way from pre-event planning to post-event marketing. We used the tips we had compiled to cover the Kite Festival on the National Mall, taking plenty of photos, and live-tweeting the event. Eliana remained stationed at home base as part of our strategy, ensuring that content was posted to our blog in real-time as the events unfolded. We had used some of the grant money to purchase tech tools we thought might be helpful in the field, and we tested them out to see if they made our lives easier. When the event was all over, we had a wide range of content on our blog, which we then advertised using different methods to test their effectiveness. We realized that the best way of getting the word out there was figuring out where online communities already existed and bringing the content to them – in this case, via a kite enthusiasts online forum, which is how our blog got attention from people in other countries who weren't able to attend the festival.
We compiled everything we learned and used it to fine-tune the tips we put in our guidebook, which Jenny carefully designed. In the end, we called it the "Citizen Journalist's Tool Kit," abandoning the word cookbook because we realized we weren't giving people the ingredients but rather the tools so that they could create their own unique product. Since creating the final toolkit and completing the grant, we've tested it out at another event on the National Mall and explored collaborations with other groups who could benefit from sharing their stories with a larger audience.
Participating in FIA-Deutsch seed grant competition truly changed the course of my life. It helped me see what I was capable of achieving and is one of the forces that caused me to return to the University of Maryland after graduation, this time to pursue a graduate degree with the iSchool, so that I could continue to study how people interact with information every day.
A short summary and video about "The Citizen Journalist's Toolkit: A Friendly Guide for Making the Local, Global" that was one of the winning teams in the 2012-2013 FIA-Deutsch Seed Grant Competition can be found here.