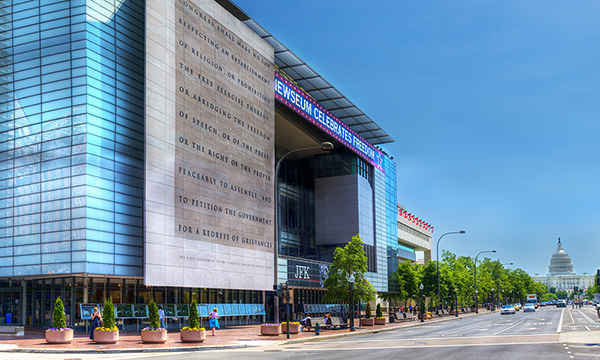 Do you know any middle school or high school students interested in advising the Newseum? The Newseum is accepting applications for their 2015-2016 Student Advisory Team. Applications are due by September 14, 2015.
We are looking for opinionated, engaging and informed middle and high school students to participate in the Newseum Student Advisory Team for the 2015-2016 school year. The advisory team's role is to serve as the Newseum's student ambassadors and also provide feedback on the development of new programs, exhibits and digital initiatives.
Source: "Wanted: Students to advise NewseumED", Newseum.org, July 2, 2015.