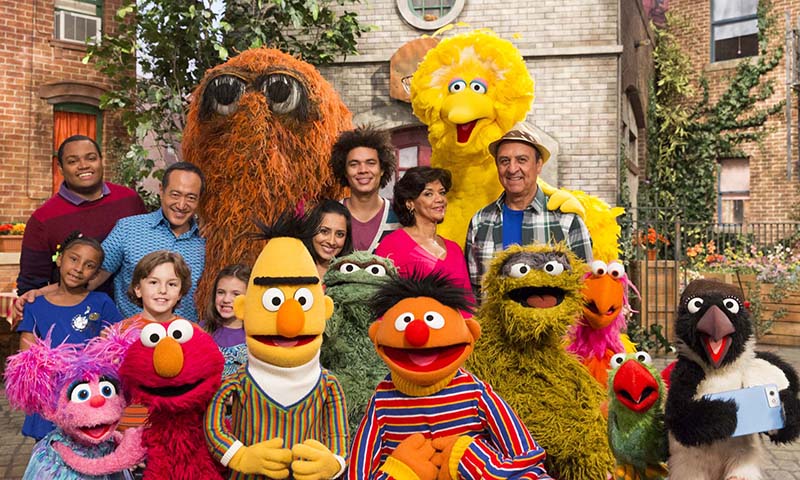 Photo by Richard Termine / Used with permission of Sesame Workshop / Cropped from original
When Sesame Street first aired in 1969, five million children watched a typical episode. That's the preschool equivalent of a Super Bowl every day.
Source: New Study Finds Sesame Street Improves School Readiness (Infographic), Wellesley, wellesley.edu/sesamestudy, 2015
A recent study by Economics Professors Melissa Kearney, University of Maryland, and Phillip Levine, Wellesley College, used television reception data and Census data to show that Sesame Street improved school readiness and in many ways acted as the first MOOC of its time.
The paper from the University of Maryland's Melissa Kearney and Wellesley College's Phillip Levine finds that the show has left children more likely to stay at the appropriate grade level for their age, an effect that is particularly pronounced among boys, African Americans and children who grow up in disadvantaged areas.
Source: Study Finds Sesame Street Improves School Readiness (Website), Wellesley, wellesley.edu/sesamestudy, 2015
Watch the 2015 Wellesley Distinguished Faculty Lecture that Professor Levine gave on the study entitled "Early Childhood Education by MOOC: Lessons from Sesame Street":
For more information »
Read published paper »
Read Washington Post article »