Calling all teachers, researchers, librarians, and anyone interested in search. Want to improve your search skills and become a Power Searcher?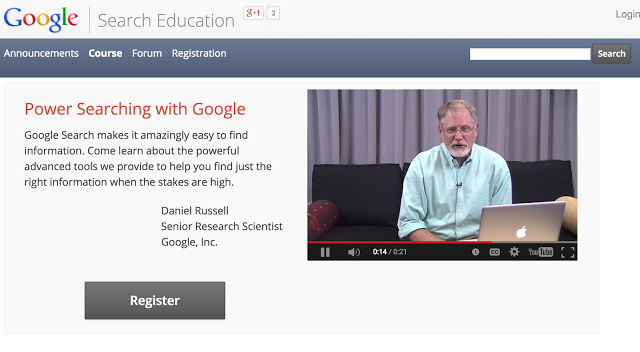 Google is launching a new version of Dan Russell's popular MOOC (a free on-line course): Power Searching With Google on Monday July 20, 2015. The two-week course runs from July 20 – 31, and will be re-run in August (dates still pending). Check the website for more details.
Sign up to become a Power Searcher!
Want to test out your search skills? Check out the weekly search challenges posted by Dan on his SearchReSearch blog.