As a National Digital Stewardship Resident for DC Public Libraries (DCPL), my project is to help the public with personal archiving, especially when it comes to digital materials. One strategy is to open a DIY lab where patrons can transfer their home movies off of obsolete media and/or digitize photographs and papers. The "Memory Lab" (as I'm calling it) is the fifth DIY space to open at Martin Luther King Jr. Memorial Library under the umbrella of The Labs at DC Public Libraries.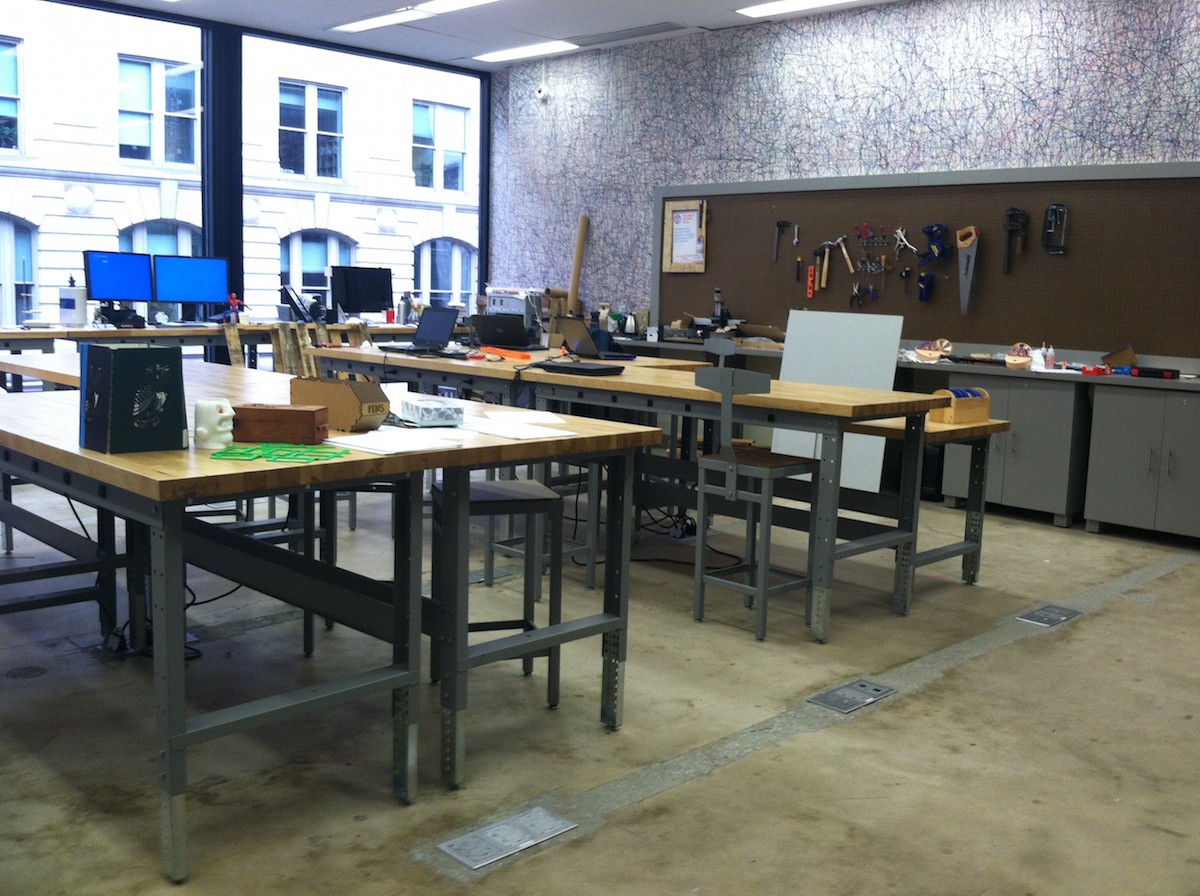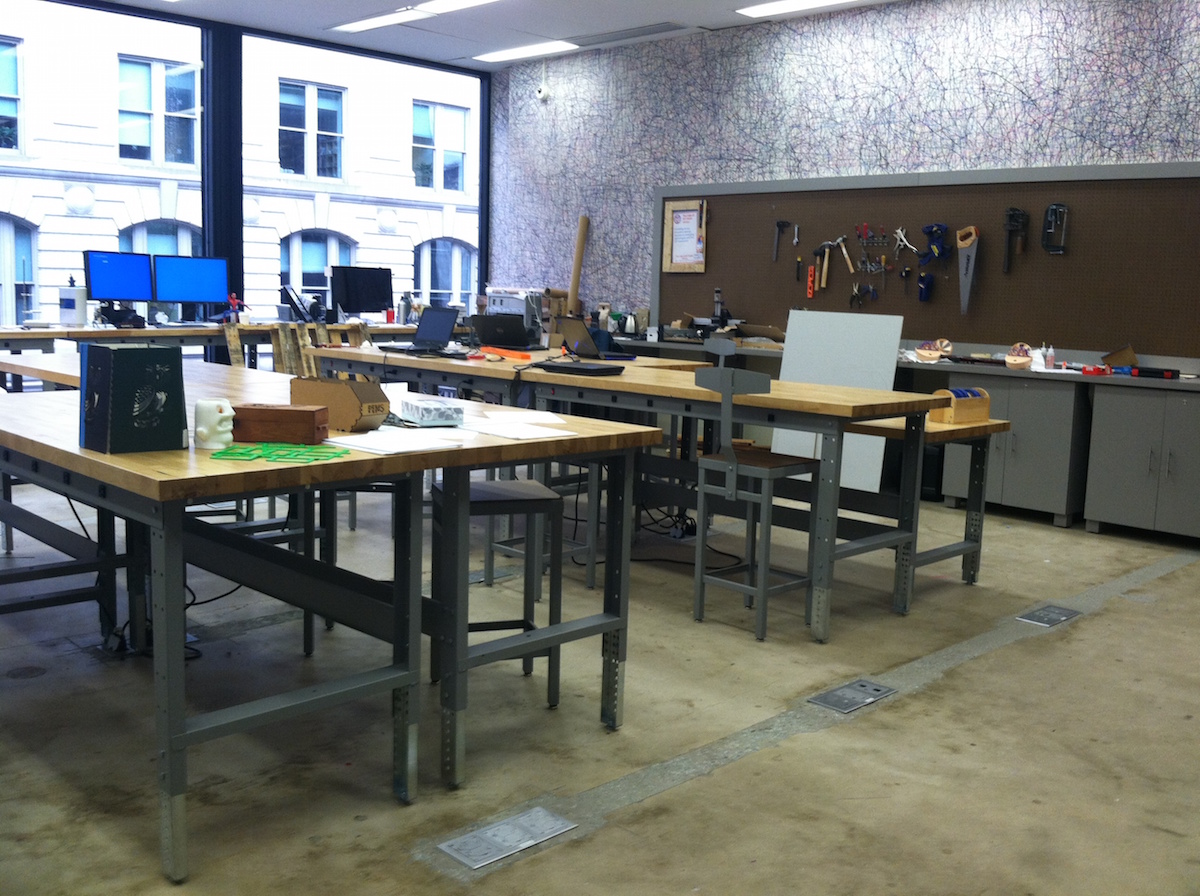 DCPL's Fabrication Lab includes a 3D scanner, 3D printers, laser cutters, and CNC machines.
The DIY trend has been referred to in the past decade as the "Maker Movement," catalyzed by declining costs of professional equipment like 3D scanners and printers, the increasing amount of open source software available, and a recovering economy that encourages people to build out their skill set and stop paying others to fix things for them. This all comes at an opportunistic moment for information professionals as we redefine our public services and how our spaces are used, and DCPL is not alone in capitalizing on the Movement's popularity. The Urban Libraries Council lists 43 other public libraries that have labs or "makerspaces," and higher learning institutions such as the University of Maryland have also gotten on board.
To start thinking like a "maker" and find some inspiration for my lab design, I attended MakerCon 2015, a conference of entrepreneurs, product developers, and community leaders interested in the Maker Movement.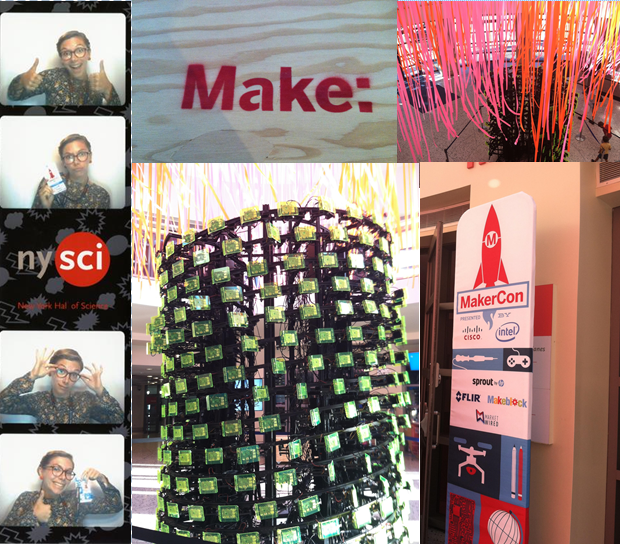 Makers= 300? Archivists= 1
Here's what I learned from this community about designing a lab for the public:
Have a sense of play. Emilie Baltz, an experiential artist and educator, said during a panel that she included the phrase "and have fun" in the written mission of one of her projects. Users find play engaging, of course, but they also learn through it. What can I do to make my lab more playful?
Don't make users dependent. Dave Rauchwerk, founder and CEO of Next Thing Co., premiered a $9 computer that he hopes will encourage people to innovate and stop seeing computing as some kind of inaccessible "dark art."
WATCH: "please steal my design" says $9 computer founder @elevenarms and here's why http://t.co/898PUjxdmi #MakerCon pic.twitter.com/0LXvMLzdfD

— Make: (@make) September 25, 2015
I've thought a lot about making my process building the lab transparent for other librarians, but never considered patrons wanting this information. Maybe some will be interested in building a lab at home? How can I help them?
Try try again. I was inspired by the tenacious work ethic of the many designers at the conference, who go through hundreds of versions of a prototype before it's ready for the market. One great example is Allan Chochinov's work, Chair of the MFA in Products of Design graduate program at the School of Visual Arts, whose website 52,000 Knots documents his progress with the incredibly difficult and arcane knotting art of tatting that he taught himself through a series of YouTube videos.
Spring Doily, Round 6. (22,332 knots), from Chochinov's site 52,000 Knots.
I have also had to teach myself a lot about A/V transfer, and get frustrated when things don't work. In tatting, one mistake means going back and untying knot after tiny knot in the pursuit of perfection. Whether it's zen or grit, Chochinov has mastered a state of mind that produces results. I also want to be as patient and deliberate when testing and improving my workflows. In the end, I'll be making more than a doily (his words!), I'll be helping people save their memories.
If you're interested in learning more from this incredible group of people, you can watch the MakerCon 2015 sessions here. And watch for the Memory Lab's opening in February 2016!