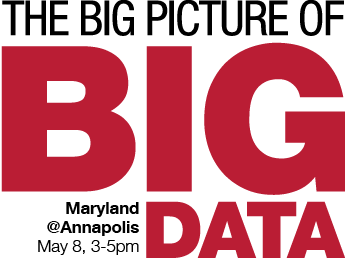 "Big Data" has become a buzzword, but what does it really mean? What do computer programmers, statistical analysts and researchers do with big data, and why is there a growing perception that it will play an increasingly vital role in the lives of everyone else?
These issues and others were explored in a program on "The Big Picture of Big Data," presented by the University of Maryland's Future of Information Alliance (FIA) on May 8, 2013 and hosted by Maryland Governor Martin O'Malley.
In addition to remarks from Governor O'Malley and Patrick O'Shea, UMD's Vice President for Research, the audience saw presentations from a panel of experts who talked about the rapidly evolving world of "big data" and the surprising ways it may change in our lives.
These experts included two FIA Visiting Future-ists: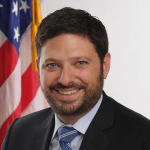 Bryan Sivak, Chief Technology Officer at the U.S. Department of Health and Human Services, where he is also Entrepreneur in Residence and is seeking to foster a culture of innovation.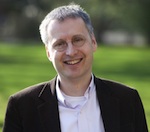 Viktor Mayer-Schönberger, Professor of Internet Governance and Regulation, Oxford Internet Institute. He is the co-author of Big Data: Revolution that will Transform How We Live, Work, & Think.

The program also included: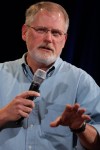 Dan Russell, Google's "director of user happiness," served as FIA's "Future-ist in Residence" and provided an overview of the new world of big data and moderated the discussion.
Jennifer Golbeck, director of UMD's Human­ Computer Interaction Lab and author of Analyzing the Social Web, responded to the presenters with her observations and questions.
---
This program was made possible with generous support from the Robert W. Deutsch Foundation, and the University of Maryland.
The Future of Information Alliance was created to serve as a catalyst for dialogue across disciplines and to promote research on issues related to the evolving role of information in our lives. By identifying shared challenges and encouraging innovative solutions, the Future of Information Alliance seeks to facilitate a future in which information in all its forms can be an effective resource for all.
The Future of Information Alliance is co-directed by Professor Allison Druin of Maryland's iSchool and by Ira Chinoy, Associate Dean and Associate Professor in Maryland's Philip Merrill College of Journalism. The FIA operates under the auspices of the Office of the Vice President for Research and is supported by the deans of all colleges and schools across campus, a broad-based campus advisory board, and 10 Founding Partners.